Sustainable TPE Solutions
---
THERMOLAST® R - TPE with Recycled Content
THERMOLAST® R – Sustainable TPE Solutions: High-quality and reliable TPE solutions with recycled content. Currently, the product group comprises compounds for the consumer goods sector and industrial applications as well as the highly regulated automotive sector.
Your advantages at a glance
Sustainability in the automotive, industry and consumer sectors.
Focus on recycling
Solutions make a significant contribution to meeting recycling quotas
Very high percentage of recycled material 
All products are "Ready for In-Process Recycling"
 
Quality
 
Proven high product quality, delivery reliability and support by KRAIBURG TPE 
Customers of KRAIBURG TPE receive information about the product carbon footprint 
Short transport distances and quality "Made in Germany"
Product solutions meet the required certifications for designated applications 
 
Processing
Processing as a single-component component
Compound with propylene at a high level 
Good flowability and mechanical properties
Reproduction of a very wide range of colors on customer request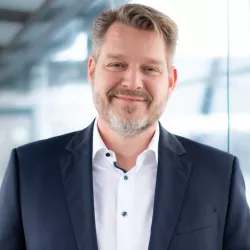 Sustainability is essential for the long-term survival and success of the company. Therefore, KRAIBURG TPE will establish sustainability as another core competence by the end of 2023. This means that all employees take responsibility for their current actions with a view to the future, and are aware of their obligation to the environment, social issues and responsible corporate governance.
Oliver Zintner | CEO at KRAIBURG TPE
Product Carbon Footprint 
KRAIBURG TPE observes that the Product Carbon Footprint (PCF) is increasingly establishing itself as a competitive differentiating criterion that provides customers with verified information about the climate impact of their purchasing decisions. The PCF calculation method is defined by the Greenhouse Gas Protocol and by various ISO standards. 
Taking into account and strictly adhering to the valid calculation method for the Cradle-to-Gate system boundary, the customer is informed about the PCF value of the purchased TPE. For more information on the calculation and general information on PCF, customers can contact their sales representative.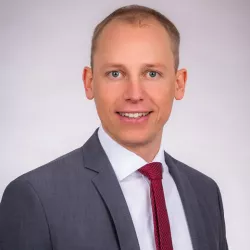 Especially in the case of bio-based, the search for raw materials and qualification of sources is a key issue with challenges. We are confident that we will master these. Customers and interested parties can look forward to 2023, as in all likelihood the new products will be launched in the course of the year.
Josef Neuer | Head of Product Management EMEA at KRAIBURG TPE